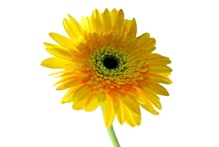 Physical Health
The impact of physical health problems can go far beyond physical symptoms. Being unwell can affect your mood, thoughts and what you do. It can also influence how you feel about yourself and others and your relationships. By understanding the psychological impact of physical health problems you can better manage health problems. This can improve your quality of life.
The following areas can be challenging to understand and manage:
The mind-body link
Receiving and coping with a diagnosis
Coping with sudden illness
Fear of illness returning
Preparing for a hospital appointment
Living with a condition from birth
Sexual difficulties
Pacing
Coping with Long Term Physical Health Conditions
Information on these plus details of "Acceptance and Commitment Therapy for Physical Health Conditions" are provided in the downloable self-help documents listed on the right of this page.
Other moodcafé sections that you might find useful are also listed on the right. 
Stress - Stress is a really common problem for lots of people. This might be stress related to your physical health. It could also be other day to day stresses. See the moodcafé section on stress (under the mental health tab above). You might also find relaxation exercises helpful. You can download the moodcafé relaxation exercises here.
If you live in Fife - you can book yourself directly on to one of our free stress management classes, held in various locations. Click here for more information.  
If you do not live in Fife, check your local NHS website for similar classes. 
Specific conditions - If you are looking for help with a specific physical health condition, check out the       "A-Z of Contacts for Physical Health Conditions." 
Improving your health - Whether you feel fighting fit or have health problems that are difficult to manage, there are things we can all do with our lifestyle to help us be healthier. This includes following a healthy diet, being more active, avoiding smoking and drinking only small amounts of alcohol. If you want to make some lifestyle changes, but don't know where to start, check out our page on "making healthier lifestyle choices".