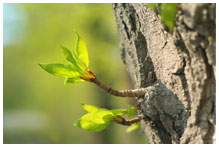 Hypnosis for Relaxation
Hypnosis is a very useful tool to help us relax. It can help us be very absorbed and focused and also help us change how we feel.
Most hypnosis exercises contain very positive and helpful suggestions. They aim to be soothing and comforting; to  provide a place of emotional calm and safety.  Often they focus on a 'special place' of relaxation. There are two hypnosis tracks here. The first is a short track introducing hypnosis and relaxation (click on the picture of the sky below). The second is a longer track which guides you into relaxation by imagining the sights and sounds on a beach (click on the beach picture below*).
Click the pictures below to begin these hypnosis tracks now or right click to download and save.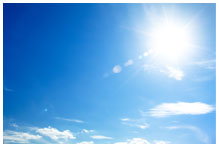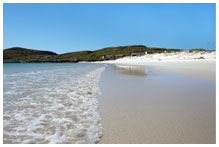 There are several ways of looking at hypnosis and there is not really one clear, agreed-upon definition. The British Society of Clinical and Academic Hypnosis
(BACAH) is the society for members of the health professions using hypnosis.The downloadable leaflet 'Introducing Hypnosis' on the right describes hypnosis in more detail. 
Click on the links in the sidebar for further information. 
*Acknowledgement to Jacky Owen, BSCAH