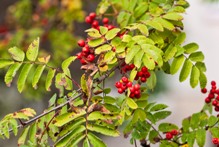 ADHD
ADHD/ADD is a life-long condition and it is important to understand the impact of the symptoms on a child with ADHD and on the family/ carers as a whole. Every child with ADHD / ADD is different, and as parents/ carers you are in the best position to help your child learn to cope with any difficulties they might experience.
Below are some of the behaviours that might impact on family life.
They struggle to organise themselves and can be easily distracted.
They can start many different activities and rarely complete any of them.
Sometimes they say what 'pops' into their head without thinking first about what they are about to say.
If your child is hyperactive they might do things that put them in physical danger i.e. jump off or on objects/ run around the house.
They may want your attention immediately and interrupt conversations in order to get it.
It might be hard to get them to bed and sleep.
And, of course, having a child with ADHD/ADD affects parents in many ways:
The demands of parenting a child with ADHD/ADD can be challenging.
The need to monitor a child's activities and actions can be psychologically & emotionally tiring.
The child's inability to "listen" & follow instructions can be frustrating.
These difficulties can lead to you feeling anxious or stressed.
Take care of yourself

Use our wellbeing section and find helpful ways of keeping yourself healthy.
Seek support from those around you. Talk to your child's doctors, therapists, and teachers.

Programmes for parents of children & young people with ADHD/ADD are regularly run in Fife via the Child & Family Psychology Service. For more information follow the link to Parents Inc (for parents of younger children)/ Young People Inc (for parents of teenagers).
Check out our self-help documents for more ADHD/ADD info.
There are leaflets for parents providing information about ADHD, and ADHD and Behaviour. There are also leaflets on how ADHD can impact school work, and how children can be supported in school. Finally there is a section on supporting siblings.