National Helplines and Groups in Fife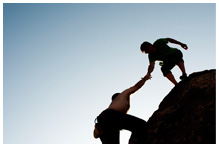 Information about National Helplines and groups local to Fife are listed, by topic, in alphabetical order below.
How can we help?
Newsfeed
Sam's is open for face to face support For further information on days and times  click here ...
full story
---
If you are worried about corona virus or feeling stressed by life just now, there are things...
full story
---
Looking after yourself: supporting resilience and wellbeing in health and social care workers - for...
full story
---
Covid-19 Child Advice Line Are your children worried about coronavirus? Perhaps they're struggling...
full story
---
Fife Adult support and Protection - 2020 edition Staying Safe and Keeping Well - click here for...
full story