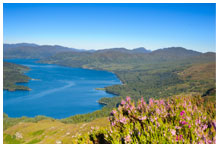 Body Mass Index
You can calculate your Body Mass Index using the following equation:
BMI =      Weight in Kg
                (Height in Metres) 2
This gives you your BMI score.
A healthy BMI is considered to be between 20 and 25.
A BMI of above 25 is considered overweight and a BMI of under 20 is considered underweight. You should aim to keep your BMI between 20 and 25 for good health.
Or, Click here for a link to a BMI calculator!
Notes:
This is general advice for adults only - it doesn't apply to children.
When you work out your BMI, remember to take into account your body frame and your build - your BMI may not be accurate. For example, your BMI may not be accurate if you're a weight-trainer, an athlete, or if you're pregnant, or breastfeeding.
Your BMI may not be accurate if you're over the age of 60. This is because your bones may begin to weigh less as you get older.
If you have a long-term health condition, talk to your GP before starting any programme aimed at weight change.
Talk to your GP if you have noticeably lost, or gained, weight recently for no known reason.