Free Cognitive Behavioural Therapy (CBT) telephone service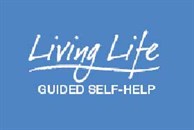 Living life: This is a free telephone service provided by NHS24. It is available to anyone over the age of 16 who is suffering from low mood, mild to moderate depression and/or anxiety. The service offers either supported self help sessions or sessions of cognitive-behavioural therapy. An assessment will be carried out to help decide which is best for you. Your GP can refer you to the service or you can contact them yourself.
The phone line is free and confidential: 0800 328 9655 (Mon-Fri 1pm to 9pm).
You will be asked to provide some details and then an assessment appointment will be arranged to discuss the service and how help can be provided to you.
http://www.nhs24.com/UsefulResources/LivingLife
Free telephone Counselling

Breathing Space: Advisor are available for 24 hours at weekends (6pm Friday - 6am Monday) and 6pm - 2am on weekdays (Monday - Thursday) for advice and support: 0800 83 85 87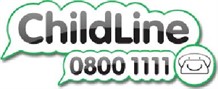 Childline: You can contact ChildLine for advice and support anytime - calls are free and confidential: 0800 1111
Free telephone listening service
Samaritans:
Trained volunteers are able to listen to you any time day or night. They offer a safe place for you about whatever's getting to you.  You don't have to be suicidal. You don't have to give your real name or any personal information if you don't want to. This service is confidential: 
116 123 
- which can be used from any landline, payphone or mobile.  This number can be called free of charge, 24 hours per day, every day of the year.
How can we help?
Newsfeed
Sam's is open for face to face support For further information on days and times  click here ...
full story
---
If you are worried about corona virus or feeling stressed by life just now, there are things...
full story
---
Looking after yourself: supporting resilience and wellbeing in health and social care workers - for...
full story
---
Covid-19 Child Advice Line Are your children worried about coronavirus? Perhaps they're struggling...
full story
---
Fife Adult support and Protection - 2020 edition Staying Safe and Keeping Well - click here for...
full story