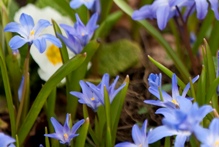 Feeling worried, frightened, stressed or anxious
It is normal to feel worried, frightened, stressed or anxious from time to time. However, it may be that these feelings are happening a lot or are very strong. If so, there are things that can help.
Have a look at the leaflet R U Worried?

Or if you are a bit older, look at the leaflet, Guide for Young People.  This is written by Anxiety UK and explains what anxiety is, why it keeps going and what can be helpful.
You may also find the interactive website stress and anxiety in teenagers useful. This website can help you notice the signs and symptoms of stress and anxiety and do something practical to deal with them.


Children can benefit from learning how to relax their bodies by doing regular relaxation exercises.  Relaxation for children offers some resources for helping your child practice relaxing.

Sometimes feelings of fear are in response to a traumatic event, such as a car accident. The leaflets Coping with Trauma, and Understanding Childhood Traumatic Stress give explanations of how children and young people might respond traumatic events, and some advice on how to cope.