National Helplines and Groups in Fife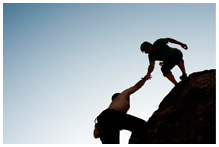 Information about National Helplines and groups local to Fife are listed, by topic, in alphabetical order below.
How can we help?
Newsfeed
Access Therapies Fife is a part of Fife's Health and social Care partnership's Psychology...
full story
---
Dunfermline Advice Hub Find out what's on   Dunfermline Advice Hub is a service which can give...
full story
---
Endometriosis is a common condition in which the tissue (endometrium) normally lining the womb (or...
full story
---
Are you okay?" is the award winning anti stigma campaign by See Me.  See Me is Scotland's programme...
full story
---
Step on Stress Stress is a very common problem but you don't need to be stuck with it. Step on...
full story