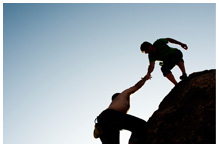 Autism
National Helplines and Websites
Scottish Autism:
National organisation supporting children, young people and adults with autism and their families. They provide services including information, respite and vocational activities.
Autism Advice Line: 01259 222 022
Groups and Services in Fife
Fife Action on Autism: Fife Action on Autism supports families in the Fife area who have children or adults with autistic continuum disabilities. They aim to raise awareness of these conditions amongst all professionals concerned with diagnosis, education, and post-school support. They hold a number of groups throughout Fife.
Website: Fife Action on Autism 
One Stop Shop: Scottish Autism manages the Fife One Stop Shops. They offer people with autism, their families and professionals information and advice about autism as well as the kinds of support services that are available in the area and how to access them. As well as acting as an information hub, the One Stop Shops work closely with other groups and agencies, collaborating to understand and respond to the needs of the autism community.
Website: Fife's One Stop Shop
email: fifeoss@scottishautism.org
Tel: 01592 645350
EarlyBird: Parent information groups suitable for the child's age and stage of development. Programmes aim to provide parents with a better understanding of their child's autism and help develop skills to start problem solving and facilitating some aspects of communication and behaviour. Self referral form available in Self help documents.
Post-diagnosis information and support services in Fife can be found in the Self help documents.