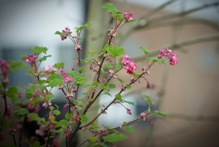 Recovery and Resilience
People can recover from mental health difficulties, even the most serious.  Recovery looks different for each person and is a journey rather than a one-off event. Personal recovery means being able to live a meaningful and satisfying life with or without symptoms. It is about having control over your own life. Each individual's recovery is a unique and deeply personal process.
The recovery process considers the whole person rather than just focusing on unwanted symptoms.  The aim is to find hope for the future, meaningful goals and to manage ongoing symptoms, building on each person's skills, resources and interests. 
People who have lived with mental health problems describe the following as important in the recovery process:
• Hope - that life does not need to be dictated by poor mental health
• Self-identity – how they see themselves as a person, both now and in the future
• Meaning in life – for each person, what are their goals, priorities and sources of meaning in life
• Personal Responsibility – the ability to take personal responsibility for one's own life
Several practical factors are also known to support this journey including:
The following organisations support the Recovery process.
The Scottish Recovery Network (SRN) was formally launched in 2004 as an initiative designed to raise awareness of recovery from mental health problems.
SRN has four overall goals:
    •       Raise awareness of recovery.
    •       Encourage empowerment.
    •       Develop the evidence base.
    •       Influence policy and practice.
The Alliance My Condition, My Terms, My Life  campaign aims to share the message that living with a long term condition does not stop you being in charge of your own life.  They also have a Self Management Network in Scotland which you can join whether you work in health and social care, have a disability, long term condition or are an unpaid carer. 
Please find further resources listed on the right of this page.